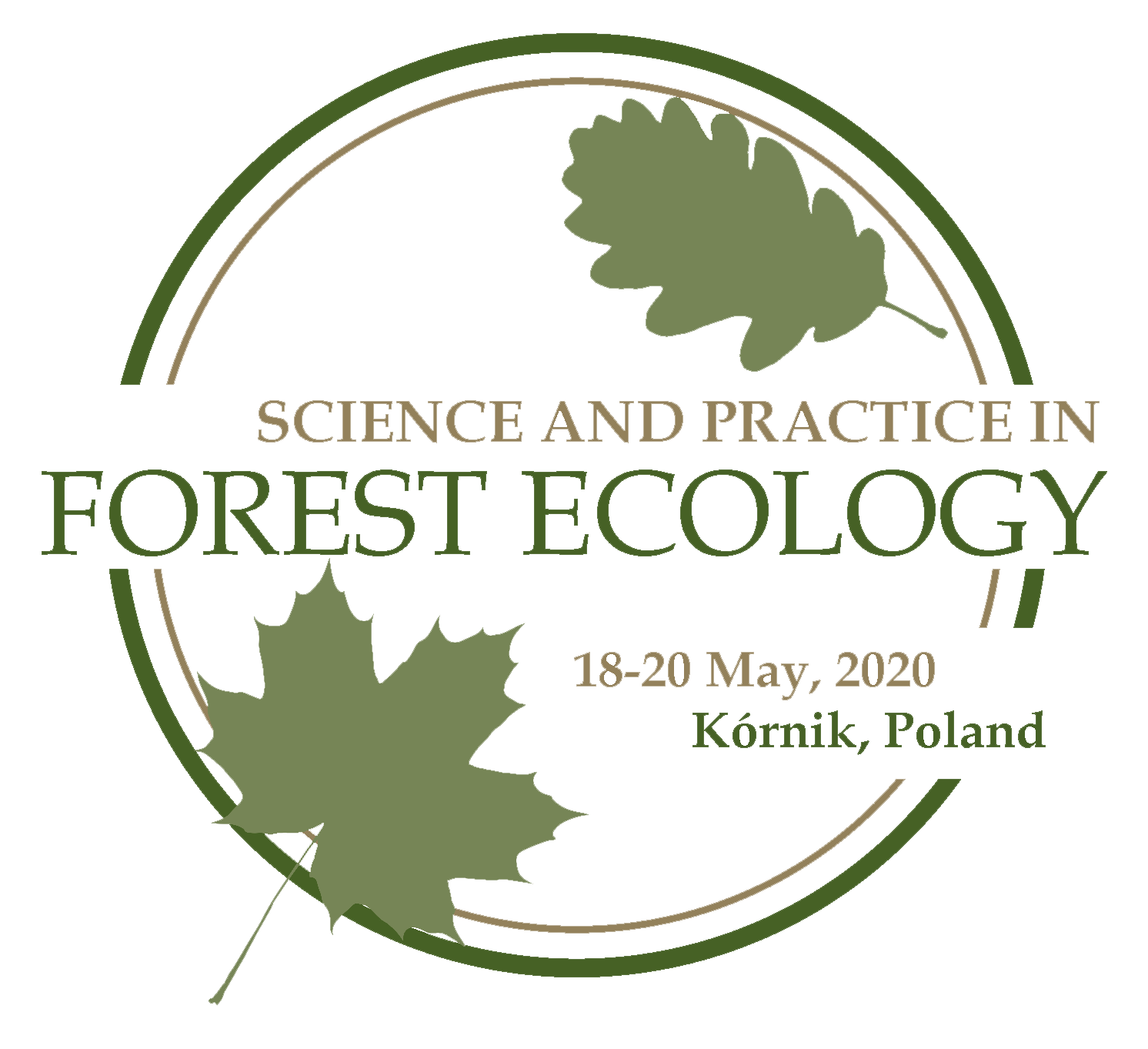 International Conference
"Science and Practice in Forest Ecology"
Institute of Dendrology, Polish Academy of Sciences
18-20 May 2020, Kórnik, POLAND

DEAR SIR OR MADAM,


We cordially invite you to participate in the International Conference "Science and Practice in Forest Ecology" organized by the Institute of Dendrology, Polish Academy of Sciences, Kórnik, Poland, on 18-20 May 2020.


The effects of climate change are already observed and involve not only ecologically and economically important species of trees, but also the related species of other plants, fungi, and animals. The conference "Science and Practice in Forest Ecology" will be a research-discussion forum during which the latest results of research in the field broadly understood as forest ecology, including changes in forest ecosystems at local, regional and global levels, will be discussed. The conference is addressed to researchers representing the fields of forest science, evolutionary biology, functional ecology, mycology, reproductive biology, invasion biology and conservation genetics, who will get the opportunity to present the results of their research and to discuss its applications in sustainable forest management and nature conservation. The participants will be able not only to complement their current knowledge and exchange their experiences and ideas, but also to develop research skills under the guidance of experienced scientists and practitioners during the training sessions. The conference will also facilitate sketching future directions and perspectives of studies, interdisciplinary research, and establishing collaborations with researchers from different scientific institutions.
Seven leading lectures as part of the plenary session will be presented by the scientific staff of the Institute of Dendrology, Polish Academy of Sciences, including the field of forest ecosystems ecology, symbiotic associations, the biological basis of plant reproduction and dispersion and population genetics of forest trees.
The workshops will be organized in the laboratories of the Institute of Dendrology PAS in four thematic blocks:
Ectomycorrhizal fungi - from fruiting body to DNA sequencing;
In vitro propagation of plants;
Population genetics of forest trees;
Identification of woody plant species.
Andrzej M. Jagodziński
Director of the Institute of Dendrology
Polish Academy of Sciences
Ewelina Ratajczak
Head of the Organizing Committee