We cordially invite you to participate in the International Conference "Science and Practice in Forest Ecology" organized by the Institute of Dendrology, Polish Academy of Sciences, on 18-20 May 2020.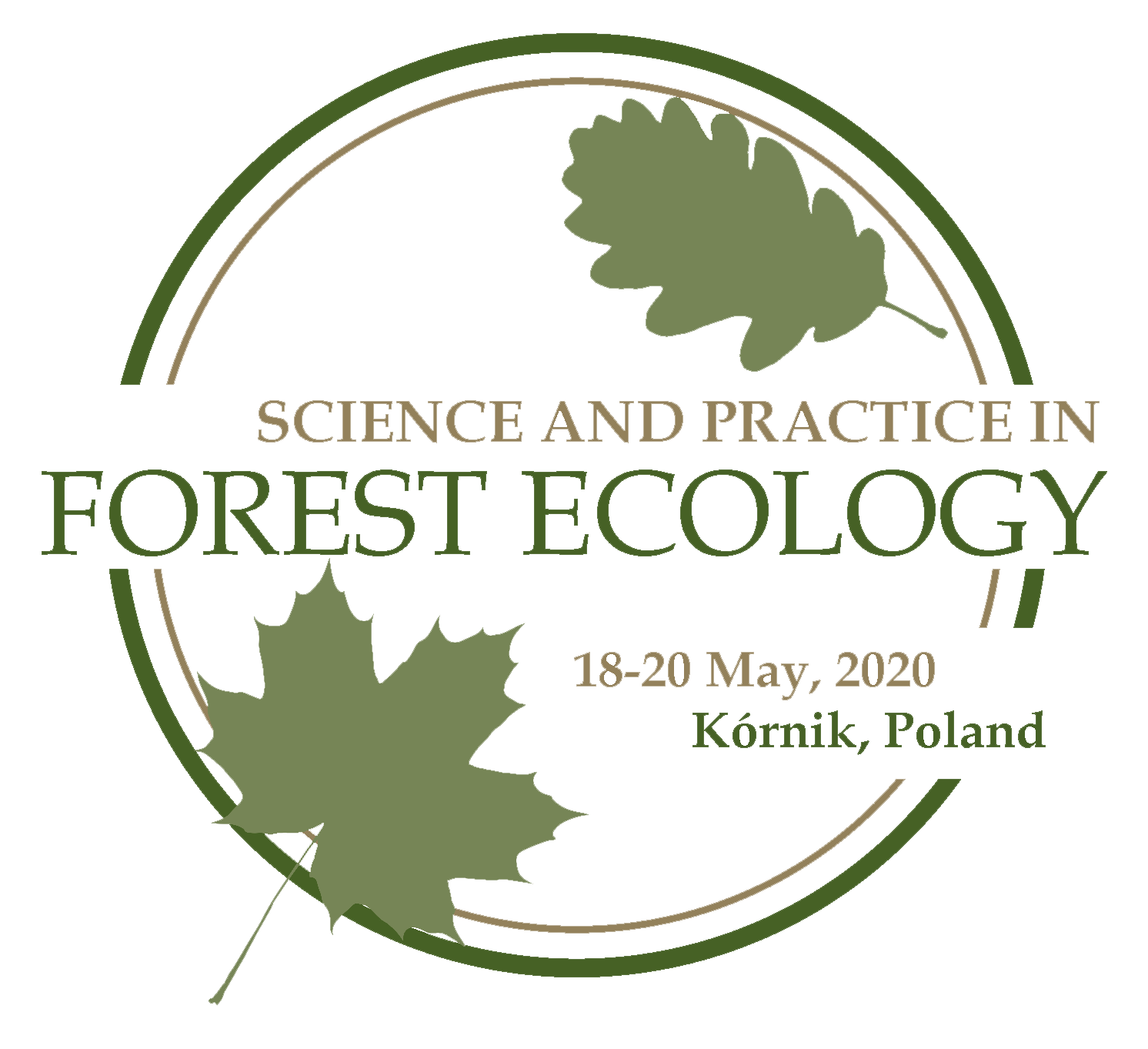 The aim of the Conference will be to discuss the results of research in the field of forest ecology, including changes in forest ecosystems at local, regional and global levels. The conference is addressed to researchers representing the fields of forest science, evolutionary biology, functional ecology, mycology, reproductive biology, invasion biology and conservation genetics, who will get the opportunity to present the results of their research and also to develop research skills under the guidance of experienced scientists and practitioners during the workshops. The conference will also facilitate sketching future directions and perspectives of studies, interdisciplinary research, and establishing collaborations with researchers from different scientific institutions.


GENERAL CONFERENCE PLAN:
1st day - leading lectures and researchers presentations
Seven leading lectures of the plenary session will be presented by the scientific staff of the Institute of Dendrology, Polish Academy of Sciences, and conference participants selected by the Scientific Committee.
2nd day - researchers presentations
The speakers will be selected by the Conference Scientific Committee based on abstracts submitted by the Conference participants.
3rd day - workshops
The workshops will be organized in the laboratories of the Institute of Dendrology PAS in four thematic blocks:
1) Ectomycorrhizal fungi - from fruiting body to DNA sequencing;
2) In vitro propagation of plants;
3) Population genetics of forest trees;
4) Identification of woody plant species.
WE ARE LOOKING FORWARD TO SEEING YOU AT THE CONFERENCE IN KÓRNIK!
Andrzej M. Jagodziński
Director of the Institute of Dendrology
Polish Academy of Sciences
Ewelina Ratajczak
Head of the Organizing Committee